FLASH INFO MEET SO HAM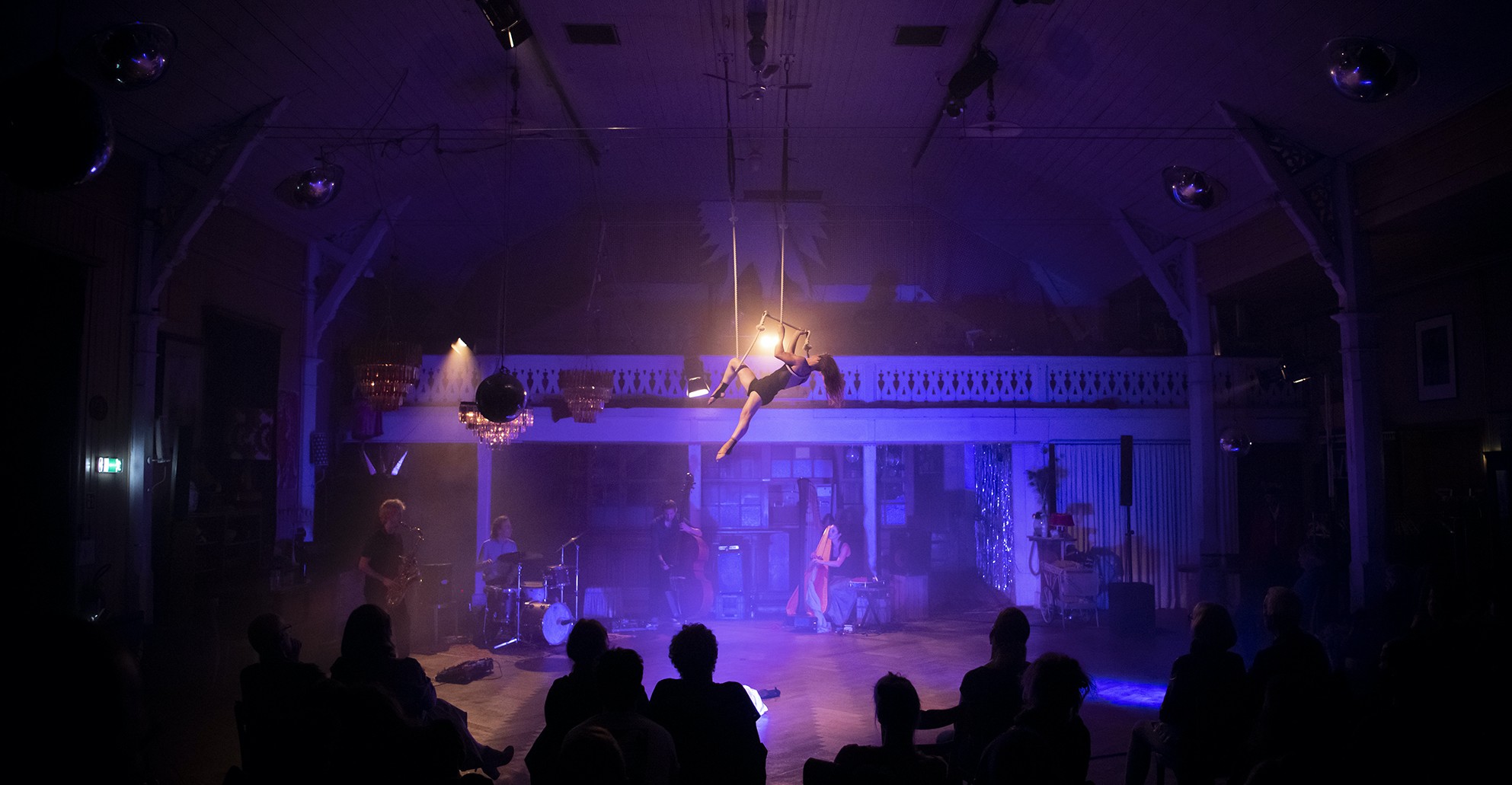 Julie Campiche Quartet - feat. Vanessa Pahud
/// Project created in 2020
Repertoire: original compositions
Direction: Julie Campiche & Vanessa Pahud
After a successful collaboration for the creation of the video clip "Flash Info meet So Ham", the Julie Campiche Quartet and Vanessa Pahud meet on stage.
One is a harpist, the other is a trapeze artist. Julie and Vanessa are driven by the same artistic urgency: a search for subtle balance while breaking free from the boundaries and habits of their respective art.
Each with her own strings, these two young women with strong characters generously share a powerful and intimate art brut.
An original creation that will surely leave no one indifferent!
The Julie Campiche Quartet is one of those groups that take their time to let their pieces blossom, halfway between dream and reality, synthetic sounds and organic atmospheres, cries and whispers.
SO-HAM is a dense show that juggles with emotional and aesthetic depth. Vanessa Pahud literally takes our breath away and inspires the soul through paintings mixing trapeze, dance, singing and physical theatre.
/// Line-up
Leo Fumagalli - saxophone & FX
Julie Campiche - harp & FX
Manu Hagmann - double bass & FX
Clemens Kuratle - drums & FX
---
/// Teaser - 'Flash Info' meet 'So Ham' - live at Winterjazz Festival / January 18th, 2020
---
/// Video Clip - 'Flash Info' meet 'So Ham' - Julie Campiche Quartet & Vanessa Pahud